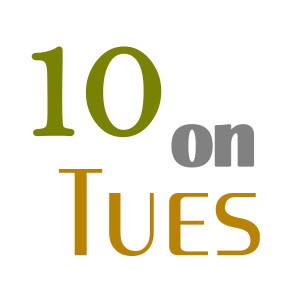 Whether you're about to head to court or whether you're about to hand over your case to a judgment recovery specialist, there are useful bits of information to have on hand about the defendant and your history with them.  The process of obtaining and collecting your judgment has the potential to be lengthy.  It is a good idea to keep a file, for optimal organization, that has all the information relating to your case.  Below is a list of the top ten pieces of information that will be the most helpful to have on hand during the judgment recovery process.
1.  A TIMELINE
That's right.  Get out your notebook and pencil and start writing out a timeline.  The more information, the better.  And write down everything – even details you think don't matter – even details you think there's no way you'll forget.  Document it all.  For extra credit, type your timeline up on the computer.  Having a digital version of your timeline makes it simple to do a quick word search to find a particular note you're looking for.
2. LEGAL DETAILS
If you've already been to court and obtained your judgment, get out your typing fingers again and type up a one page summary of all the basic information of your case and stick it in your case file.  When prompted for information, it is much easier to go to your file and pull out this summary, instead of rummaging through piles of paper reading through legal documents looking for the information.  Some things to include in this one page summary are:
Your attorney's name and address
The defendant's attorney's name and address
Judgment Case Number, date and amount awarded
County and court where judgment awarded
The defendant's name and address
Judgment Lien Certificate information from the Department of State
3. THE DEFENDANT'S ADDRESSES AND EMPLOYERS 
Now, depending on the relationship you have with the defendant, you may or may not know certain details about their life.  Any information you have about the debtor's current and past addresses and employers is very helpful when entering into the judgment recovery process.
4. DETAILS ABOUT FAMILY LIFE
Ok…that sounds a little stalker-esque, but we don't mean for it to.  Having general knowledge about the debtor's home life is very helpful.  Whether or not he's married, has children or is head of household are details that play a major role in exemptions available to that debtor when it comes to judgment enforceable actions such as wage garnishment, bank garnishment and asset seizure.
5. DOES THE DEBTOR OWN VEHICLES?
This one can be a little tricky.  Looks can be deceiving.  Just because you've seen the debtor driving around town in a brand new sports car, doesn't mean he owns it.  That boat he takes out every weekend could be his uncle's.  Extensive skip tracing efforts are usually necessary to really pinpoint what they debtor does and does not own.  In addition, many debtors make an effort to fraudulently transfer personal property (cars, boats, trailers, etc.) to a friend or family member to escape asset seizure.  Click here to read more about how these types of transfers can be reversed in court.
6. IS THE DEBTOR A HOBBYIST? 
The debtor can claim up to $1000 in personal property to be exempt from asset seizure.  If he is a hobbyist, chances are he has a treasure trove of levyable personal property beyond his exemption allowance.  Whether he's into model trains, guns, fishing, jewelry, photography or woodworking, if your debtor has a hobby you're aware of, let your judgment recovery specialist know.
7. HAS HE LIVED IN ANOTHER STATE?
Again, depending on your history or relationship with the debtor, you may or may not know offhand details about his life, such as this.  But knowing and providing this information to a judgment recovery specialist can save time in the skip tracing process and bring you one step closer to recovering your money a little quicker.  If the debtor has strong ties to another state, it is possible they own real estate in that state, they could be hiding assets in that state, or they could flee to that state.  If this is the case, there are ways to enforce your judgment in that state.  For example, if using Judgment Enforcement Solution, Inc. as your recovery team, our nationwide network of attorneys provides the flexibility to recover judgment moneys in any state.  Our attorneys will domesticate the judgment in the state in which the debtor is harboring assets and will then work to seize those assets to satisfy your judgment.
8. DOES THE DEBTOR OWN REAL ESTATE? 
Real property (land and buildings) is subject to seizure if it has not been claimed as the debtor's homestead.  Does he have a lake house?  Does he own a few acres where he goes hunting?  Even timeshares have the potential to be real property if the debtor is listed on a timeshare deed.  Does he own property out of state?  These are all questions to consider when thinking of whether or not your debtor owns seizable real property.
9. IS THE DEBTOR IN POOR OR FAILING HEALTH?
It is important to know whether or not the debtor may pass away before paying the debt.  If this happens, his or her assets will go through the probate process.  There will be a period of time following his or her death allowing for creditor claims.  If you miss the deadline for filing a probate claim, you miss out on collecting your money.  If the debtor's estate does not have enough assets to pay creditors following his or her death, the estate will be deemed 'insolvent' and you will not recover your money.  Knowing the state of your debtor's health and passing this information on to your judgment recovery team can help you stay ahead of the curve.
10. IS THE DEBTOR AN ENTREPRENEUR? 
Whether or not your debtor owns a business or performs work as a contractor can play a big role in the judgment recovery process.  If you're aware of any businesses in which the debtor is involved with as an officer, be sure to take note for your files.  Deceptive debtors can attempt to hide assets under the protection of a corporation, or use an existing corporation to act on behalf of personal interests.  Read more about piercing the corporate veil here.
Now it's time to do your homework.  Organize your information into a file, start taking notes and reach out to a judgment recovery specialist with your information to get started recovering your money now.  Contact a member of our team by calling (877) 879-9880 or complete the contact form on our website by clicking here.
Disclaimer:  The information, opinions and materials contained in this blog are provided for general informational purposes only and are not intended to be legal advice. Being general in nature, the information, opinions and materials contained in this blog may not apply to any specific factual and/or legal set of circumstances.  No attorney-client relationship is formed nor should any such relationship be implied. The information, opinions and materials contained in this blog are not intended to substitute or refute legal advice given by a licensed attorney.  You should not act upon information, opinions or materials contained in this blog without seeking advice from a licensed attorney in your own state or jurisdiction.  Laws change frequently and vary in different locations.  If you require legal advice, please consult with a licensed professional attorney in your state or jurisdiction.
© Judgment Enforcement Solution, Inc. 2015  Unauthorized use and/or duplication of this material without express and written permission from this blog's author(s) and/or owner(s) is strictly prohibited.